Hanieh Sadat is a managing partner of GenesysOne Capital, a hybrid venture fund that invests in digital assets and decentralized web technologies. She is the former VP of Morgan Stanley, Private Wealth Management. She has been trading traditional assets and managing portfolios for select group of family offices and institutions since 2006, specialising in fixed income securities.She is the founder and chairwoman of ImpactX Lab, a token generation event accelerator for impact projects. In 2016 she founded ImpactXCircle which brings together a select group of thought leaders, innovators, and industry leaders to discuss the greatest challenges and opportunities in impact investing. She is the treasurer of American Renewable Energy Institute. Hanieh drives the funds capital raising, deal flow, team building, and strategic partnerships.
Peita holds a PhD in financial economics, specialising in applied game theory, and mathematical statistics. Research topics include models of speculation in financial markets, and empirical tests of speculative bidding in auctions.He has a background in computer science and began coding as a teenager, implementing non-parametric asset pricing and volatility models during his honors degree. He was a software engineer building web applications with Amity and OB1, a decentralized marketplace for cryptocurrencies, where he built mobile applications for OpenBazaar-IPFS nodes.Peita drives investment decisions, manages internal software, and conducts research on portfolio companies. He is an early adopter of new digital asset use-cases, and has been using Bitcoin for payments since 2012, and MakerDAO for loans to stabilize and fund new ventures.
Ward is a successful entrepreneur, attorney and teacher. After practicing law with King & Spalding, he co-founded Axiom Law in 2000. Axiom grew into the world's largest and fastest growing provider of tech-enabled legal services. Over 15 years with Axiom, Ward sat on the executive management committee and held a variety of sales, operations and management roles, scaling the firm to over $200m in revenue, and 1300+ employees. He is currently an adjunct professor at UCLA Anderson Business School. Ward works with our portfolio companies to scale and develop effective organisational processes. He specialises in the legal aspects of cryptocurrency investments and due diligence.
Dmitry is a serial entrepreneur and founder of Moeco, a blockchain-enabled crowdsourcing platform for IoT connectivity, and Woodenshark which builds consumer gadgets. He holds a Magister's degree in IT, Physics, Mathematics from St. Petersburg National Research University. Dmitry has an extensive background in R&D, product management, strategy and business development. He founded AINTSYS in 2006, which is a private scientific research institute. The team consists of 50 researchers in areas such as computability theory, quantum computing, and multi-agent systems. Dmitry provides technical advisory or software architectures and product management.
Alex is a PhD in Math, and early Ethereum adopter. Enrolled at the best Russian university in the age of 15, been doing science until 2015 (with PhD thesis devoted to research topics in algebraic geometry and superstring theory).In Feb 2014, he discovered how blockchains work and fell in love with the technology. He was the ~15th member of the #ethereum-dev Skype chat, and was one of the first smart contract writers ever. In 2016 worked for the Central Bank of Russia, developing a zk-SNARK-based anonymous bondholder voting protocol. In 2017 he founded ModernToken, the boutique consulting company which builds decentralized architectures for products and write smart contracts of any complexity.
James Yang is the creator of Netta and FractalNets. He received his Ph.D. from the University of Pennsylvania and M.S. from Rice University. He was a full professor of Computer Science at Western Michigan University and a visiting professor at the University of Michigan. Dr. Yang published over eighty scientific papers . He received numersous academic awards such as ACM distinguished paper award and industrial awards such as Google CS Engagement award. He is the general chair of the 12th IEEE Conference on Software Testing, Validation and Verification (ICST), and a panelist for United States National Science Foundation.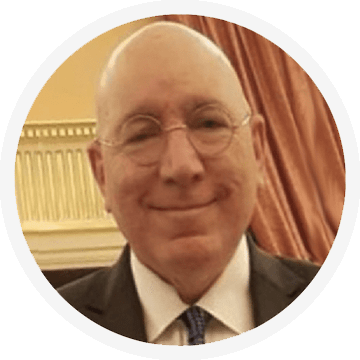 Jeffery started his career trading options and futures on the CBOC, CBOT and the CME. After working at Salomon Brothers and later the National Bank of Detroit in quantitative research, he founded AVI Portfolio Services Company, Inc. which specialized in risk management in exotic derivative products, which was sold in 1984. He has since been investing in a variety of asset classes, including distressed companies, seed capital, derivatives, structured financial products, lending platforms, biomedical, human genome project, blockchain, and bitcoin.
Dr. Washington Sanchez
Advisor
Washington Sanchez is the co-founder of OB1 and an early pioneer in Bitcoin. Backed by Andreessen Horowitz and Union Square Ventures, his team is leading the development of OpenBazaar — the world's first widely-used decentralized marketplace that uses cryptocurrencies. Washington helps GenesysOne with technical analyses of emerging technologies, protocols, token models, and industry trends.